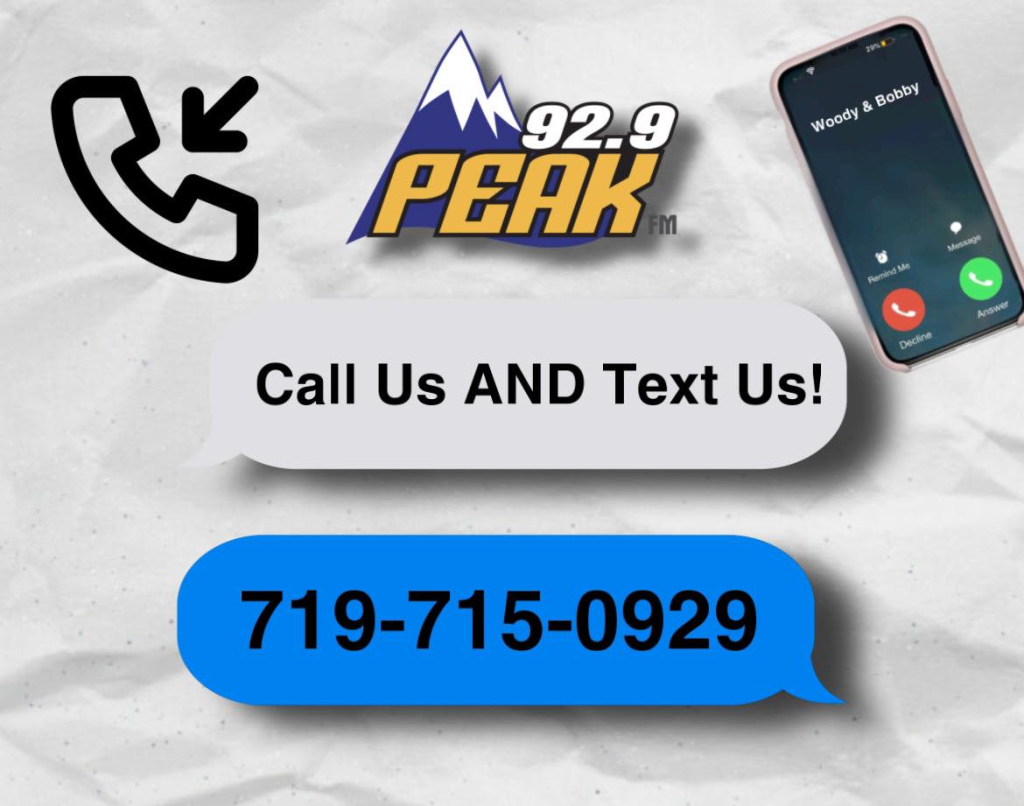 Woody and Bobby want your input on the show. Text us at ANYTIME at (719) 715-0929 and you'll be talking to Southern Colorado's favorite LIVE & LOCAL morning show!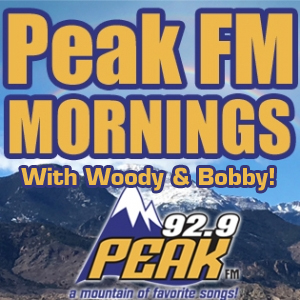 PEAK MORNINGS WITH WOODY & BOBBY
Do you LIKE Woody & Bobby? PROVE IT and LIKE us below on Facebook…it really helps Bobby's low self-esteem issues: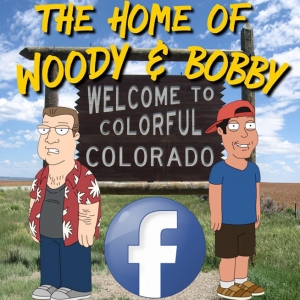 Hit us up on the GRAM below…CLICK CLICK CLICK (Guy Fieri from Diners Drive-In's & Dives follows us so you should too: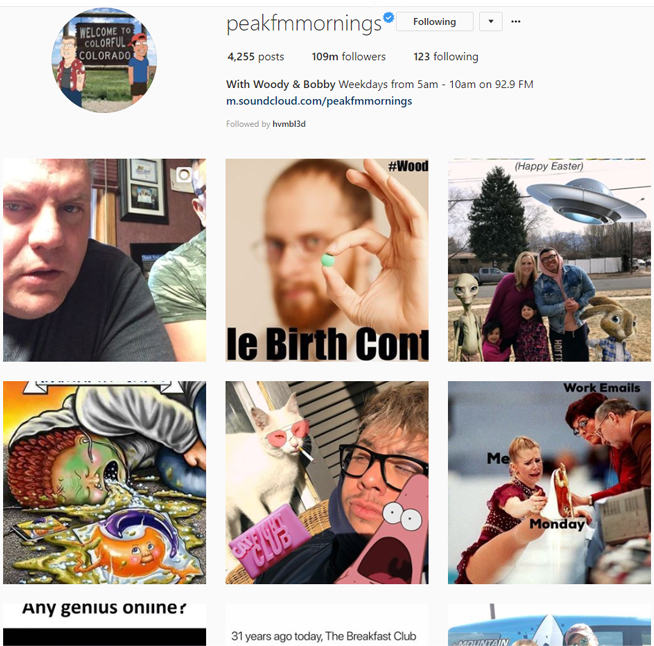 Q&A TIME WITH THE FELLAS!
WOODY
Woody comes to us from Nebraska! He is a fanatic pop culture trivia, getting almost every single question asked RIGHT. Woody loves traveling with his wife and hanging out with his doggie, Bruce, who is like his child. Woody loves being in Colorado because he loves taking in the beautiful mountain views every day.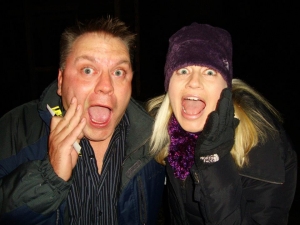 How did you get the name "WOODY"?
I was named after old man Woodmen Powers, who, in 1887, discovered the land where they put Penrose St. Francis hospital. .
Where are you from?
Born outside of Philadelphia, PA, but last raised by Cornhusker fans in a little town called Wahoo, Nebraska.
Are you married?Yes. To a wonderful woman named Alisa, who serves in the Colorado National Guard and is a nurse for Children's Hospital Colorado.
Kids?
Just a dog named Bruce who gets spoiled like a kid.
Favorite Southern Colorado hangouts?
Love hiking Fox Run park in Black Forest, working out at the Air Force Academy, and buying and selling video games the Game Stop on N. Academy.
Favorite Movie?
Every Star Wars movie (with the exception of Episodes 1,2, and 3).
Favorite Musician?U2
You are stranded on a desert island, and can only have 3 items, what are they?!An Xbox, a 60 inch TV, and a generator. Gotta do something while I wait for a rescue.
What makes you laugh the most…like crying laughing emoji kind?
A good impression of someone famous.
Boxers or Briefs?I prefer the boxer brief combination.
What Annoys You About Bobby?
Gosh there are so many things, where do I start? I love it when Bobby gives me dieting advice when he's eating a bag of FunYun's. And, he accuses me of trying to be right all the time while giving me examples to his point that he's right.

BOBBY

Bobby is a Chicago/Atlanta boy who loves calling Colorado his REAL home! Bobby joins Woody with his pop-culture sensibility and parrot-like voice characters. When he's not on Peak Mornings, he's a stay-at-home dad to 2 little girls and husband to a wife who's way smarter and organized than he could ever be. Bobby still thinks he's 12 so he loves toys, superheroes, and watching cartoons.
How did you get the name "Bobby"?
I was named after the hilarious cartoon Bobby's World from the 90's. Just kidding, Bobby is English for Roberto.
Where are you from?
I was born just outside of Chicago, IL and raised in Atlanta, GA. Little bit Chi-Town and a little bit country boy.
What's your story?
I love my family, and anyone who can make me laugh. I like to lift weights and bodybuilding. I love singing, and drawing, and playing with toys still. Basically I'm a giant man-boy.
Are you married?
Yes…ALMOST 10 years in. I met a wonderful lady when I first got into Radio, and she is truly my better-half.
Kids?
I have 2 queens at home. Ava is 5 and Ella is 3. They are my mini-me's and they are hilarious! I love those brats more than the entire universe <3
Favorite Southern Colorado hangouts?
My gym usually, or I love the Broadmoor area a LOT. I love doing the incline in Manitou, and I love all the Waffle Houses and Targets in Colorado.
Favorite Movie?
Mean Girls, Generation Iron, or Coraline…oh and MARVEL FILMS. ALL OF THEM!
Favorite Musician?
Have you HEARD of Britney Spears though?
What makes you laugh the most…like crying laughing?
I laugh at memes daily. Also, my kids make me laugh, Woody is quite hilarious, my gay ex-boyband member Jeff, and my Sister knows how to make me cry and laugh at the same time.
Boxers or Briefs?
Mormon Underwear.
What Annoys You About Woody?
Woody HAS to be right all the time, and he has panic attacks if he's proven wrong. Also, I try to help Woody with his health and fitness goals and he can't understand why he's not losing weight when he drowns his daily salad in a Costco-sized bottle of DIET Ranch.